Access to Facilities/Lock-outs
Facility Access
The Department of Campus Safety oversees access to APU campus facilities after business hours. As a courtesy, Campus Safety may provide access to individuals without keys or card access under certain circumstances. Before access can be granted, the following information needs to be on file with the Department of Campus Safety:
An access request email sent to csafety@apu.edu from a faculty or staff member who manages the area
The full name and APU ID number of the individual who needs access
The dates and times that the individual needs access
The following parameters apply to all access requests:
Student access may be granted from 7 a.m. to 1 a.m. each day.
Access outside those times must be cleared by an executive team member of the Department of Campus Safety.
The requesting faculty or staff member must provide a viable reason for all requests outside of the times listed above.
Key Requests
All requests to obtain keys for campus offices and buildings should be directed to the Office of Facilities Management at (626) 812-3002.
Lock-Out Services
Students should make all efforts to contact their RA or RD before contacting Campus Safety.
When all other attempts have failed, students may call the Department of Campus Safety if locked out of their on-campus housing. There is a $10 fee for this service.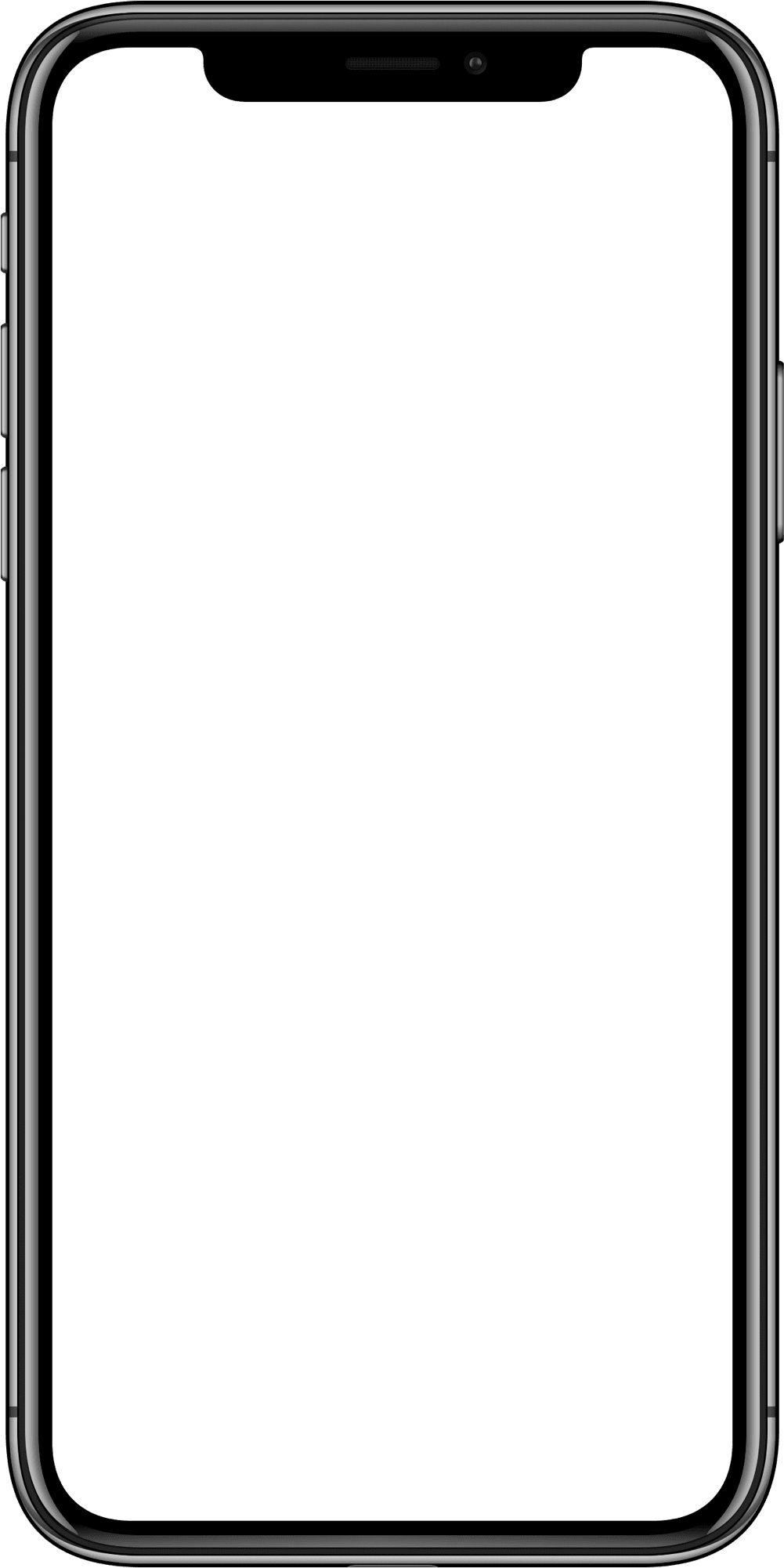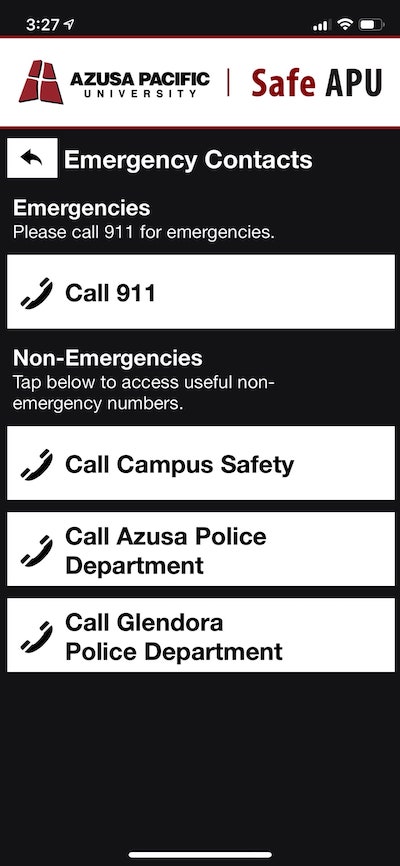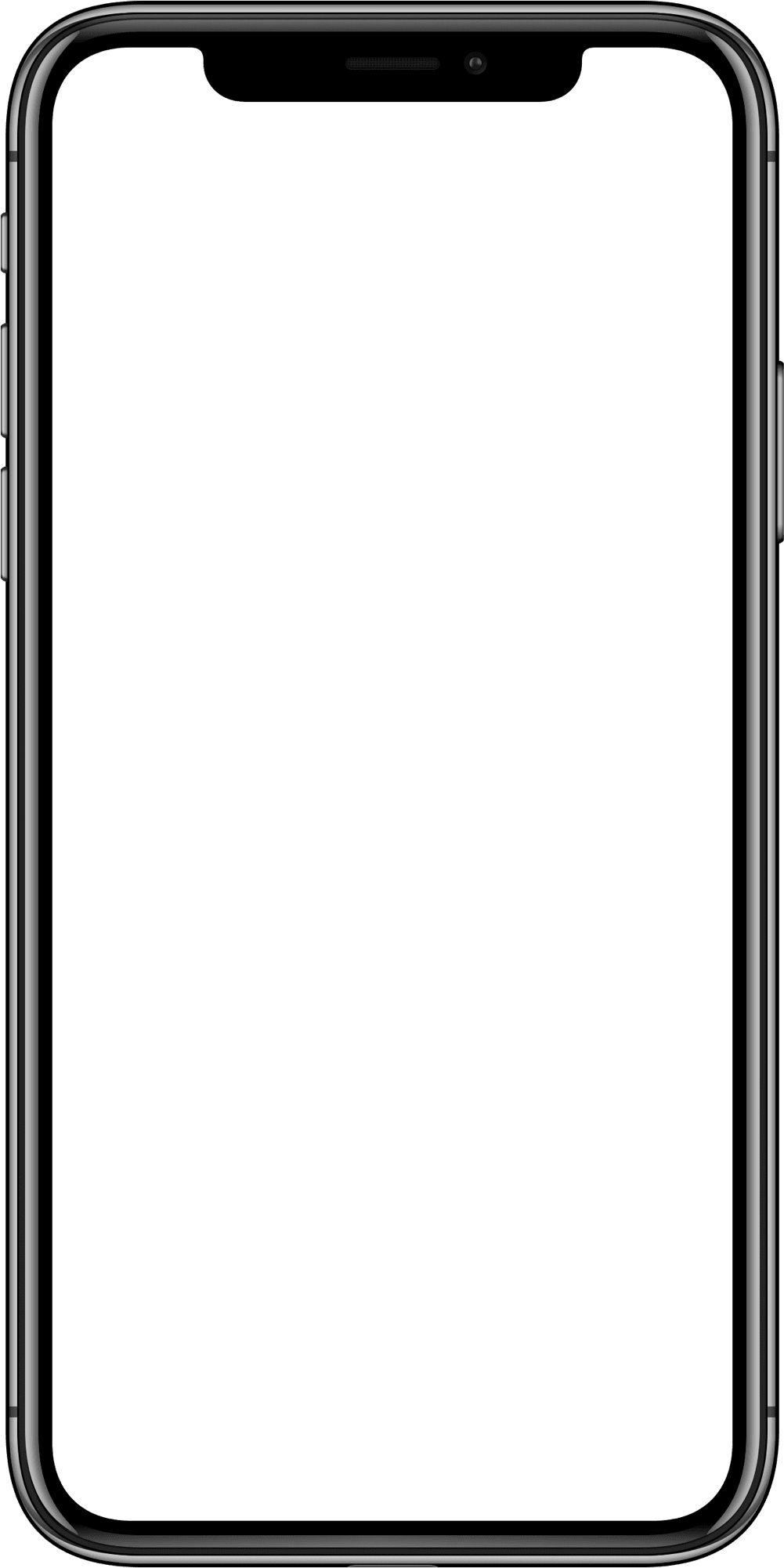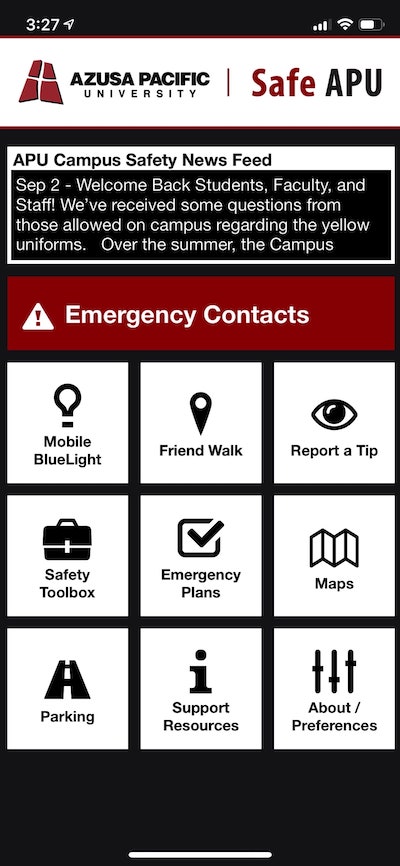 Download the Safe APU mobile app to get instant access to Campus Safety information, resources, and safety features.