Group Compilation
Celebrate Christmas: Live!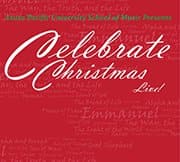 Do You Hear What I Hear / Sing Ye Christmas Choirs
Deck the Halls
Carol of the Bells
Let There Be Light
Away in a Manger
A Baby Changes Everything
God Rest Ye Merry, Gentlemen
Joy to the World
Greensleeves
O Come, O Come Emmanuel
Silent Midnight
O Holy Night / Behold This Holy Night
Russian Dance, from The Nutcracker
While Shepherds Watched Their Flocks by Night
Sleigh Ride
Merry Christmas! Merry Christmas!
Celebrate Christmas: A Symphony of Sound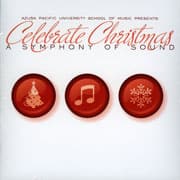 Carol Medley
Christmas Medley
Go Tell it on the Mountain
The Nutcracker (Ballet Suite)
Trepak (Russian Dance)
Mother Ginger
Christmas Time is Here
The Sleigh
Frosty the Snowman
O Come Rejoicing
Do You Hear What I Hear?
Have Yourself a Merry Little Christmas