Where the APU Cornerstones Connect: Christ, Scholarship, Community, and Service
Academic service-learning is a teaching and learning method that promotes student learning through active participation in meaningful community service experiences directly related to course content. Our approach focuses on:
Connecting theory to practice
Critical reflective thinking
Personal and civic responsibility
Faith integration
Relationship to planned vocation
The three distinctives that characterize service-learning at APU are that it is:
Academic: Intentional and clear connection to the course learning outcomes and purposeful critical reflection throughout;
Reciprocal: Active partnerships between faculty, community partners, and students as mutual beneficiaries and coeducators;
Making a Difference: Outcomes of the project are evidenced through impact on community as well as student learning, civic understanding, goals, and faith development and application.
"Academic service-learning is the glue that connects knowledge with practice and people. Reading, reciting, and taking tests may evaluate knowledge, application, and integration, but academic service-learning expands those opportunities into situations with the practical problems of the workplace."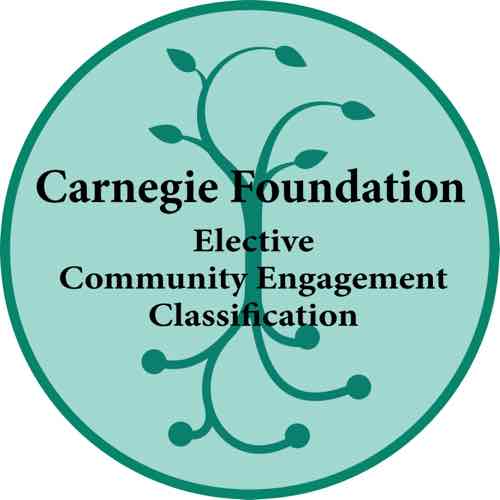 The Carnegie Foundation selected APU as 1 of 119 institutions to receive the 2020 Community Engagement Classification. These 119 institutions join the 240 institutions that earned the classification during the 2015 selection process, for a total of 359 campuses that are active holders of this important designation. This distinction recognizes universities that demonstrate a high level of commitment to community service and service-learning.
Twitter: Stay Up to Date