Marixa Maldonado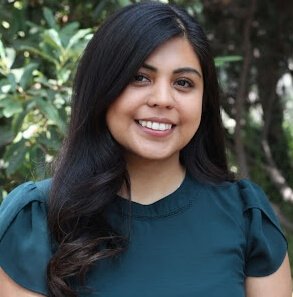 Admissions Representative
Graduated from UC Irvine: 2017
Degree: BA in Psychology and Criminology, Law and Society
Hometown: Azusa, CA
Contact
(626) 344-2399
mmaldonado@apu.edu
Make an Appointment with Marixa
Q & A with Marixa
What advice would you give to prospective students?
My advice to prospective students is to be patient with yourself and with others. Everyone around you is learning and growing. With that said, you will make mistakes and so will others. However, these mistakes are vital to your construction as a person, so allow yourself to learn from them. Also, please utilize your resources at the University. Seek out your admissions representative, counselor, or professor—everyone is delighted to help. We are here to provide the space and opportunity for confusion and questions. Remember, we are here to serve you!
How do you spend your free time?
I love spending time with my family and loved ones. I also enjoy dancing and coming up with different dance routines. Specifically, I enjoy choreographing Quinceañera dances with my mom. I also enjoy reading and learning. I find research articles and books on human psychology informative and constructive.