Thomas Chan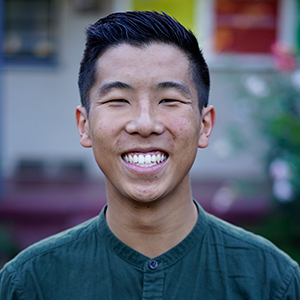 Senior Admissions Representative
Graduated from APU: 2018
Degree: BA in Communication Studies
Hometown: Monterey Park, CA
Contact
(626) 815-3812
thomaschan@apu.edu
Make an Appointment with Thomas
Q & A with Thomas
How has APU transformed you?
APU developed me into the person and leader I am today. Throughout my four years on this campus, I learned to embrace the way that God created me rather than trying to be a copy of someone else. No one is better at being you than you are, and as simple as that sounds, it really is game changing!
Which activities at APU have you most enjoyed being a part of?
APU has given me so many opportunities I never thought I'd get! I spent a semester abroad in South Africa and went on several Mexico Outreach trips during my time as a student. Because of these experiences, I'm a huge advocate for international immersion. I also joined Men's Chorale, one of our choirs on campus; it was something I never thought I'd do but ended up absolutely loving!
What advice would you give to prospective students?
Give it all you've got! College—and really life itself—is an experience where you get what you put into it. Find things that YOU love and people who support you and run full speed ahead with them! It will all be worth it when you see how far you've come and look back on all of the many fond memories you've made along the way!
How do you spend your free time?
I love music, and you can almost always find me listening to my favorite records, singing, or playing electric guitar. I also love basketball, Star Wars, and a good meal or cup of coffee with family and friends.